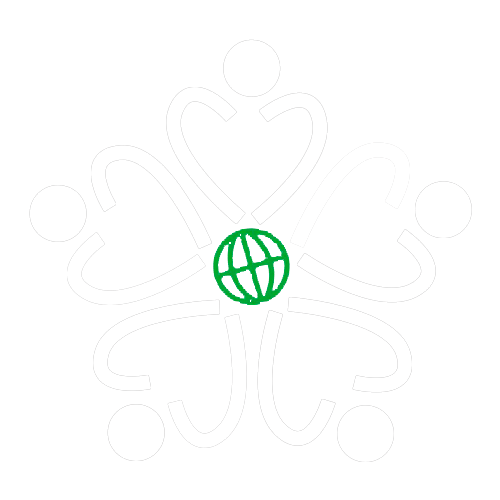 (Canada Registered Charity, Est. 2010, Calgary, Alberta, Canada)
Summer Job Program During COVID-19
In light of health concerns and social distancing measures resulting from COVID-19, CTSS was not able to offer our in-person workshops. Instead, presentations have moved online, but we were able to adapt our annual Summer Job Program and continue serving the community. Below, you can find a reflection of the Summer Job Program written by Senkay Li, the Health Information Program Assistant.
Reflection
Over the last eight weeks, it has been a privilege to work under the Summer Job Program with Community Transcultural Support Services (CTSS) and be able to help develop resources for community members in order that they may have access to general health information through the use of technology. Through virtual education presentations, program deliveries in communities, phone calls and emails there were a total of 278 interactions and participants including seniors and community members (e.g. ethnic-Canadians, new immigrants, refugees). Through the programs that CTSS was able to offer this summer, primary health care services were able to be promoted and better health access enabled for the seniors and community members. Despite some of the challenges with Covid-19, the programs offered this summer were able to be adapted to be delivered online, and other resources were developed to be distributed online or in person, suiting the delivery methods to an individual's learning needs. With many of the programs being moved online, CTSS was able to reach a broader group of community members who were then able to benefit from our services.
Many of the community members I was able to interact with had language barriers, were low in technology literacy, and/or had lower health literacy (ability to understand health information and make informed choices for the benefit of one's own health). The Health Information Access Presentation was developed and had the focus to work around some of these barriers and challenges that community members had. This presentation aimed to enable community members to take charge of their own health. It comprised of basics on using technology to access health information from trusted and reliable health websites, it also included simple information on health and health-related topics that was of interest to the audience members. The presentation was given in hopes that the community members would take care of their health and perhaps through doing so, help to prevent health concerns from arising in their future. (Note: the workshop participants were encouraged to discuss with their family physician over their health concerns often, and not rely on online health information).
In addition to the presentation, two handouts, the "Health Concern Handout" and "Accessing Handout" were created. These handouts were designed to be resources used in conjunction with the presentation to enhance community members and further encourage them to take charge of their own health. The "Health Concern Handout" was designed to capture the attention of the community members by listing various health concerns they may have or be interested in learning more about, then some numbers were listed on the back. This handout was also designed with community members that lack accessible technology in mind, thus, these community members would also be able to access health resources. The "Accessing Handout" was designed to reinforce the presentation in accessing health information from the websites, it was later altered to be able to guide community members in accessing the health information without attending the presentation. In addition to developing these handouts as a resource for the presentation, these handouts were both adapted to be given out to those who were not able to attend the presentations due to the circumstances created by Covid-19.
Besides developing resources for the Health Information Program, the team and I were given the opportunity to meet and have Question and Answer sessions with three licensed physicians. All three sessions were excellent learning opportunities, and as a team we were able to brainstorm some questions regarding the physician's schooling/career, medical and health related topics as well as the Health Care System as a whole. Having the opportunity helped me to gain a better understanding of the road to becoming a physician and the experiences of being a practicing physician. The knowledge that was shared by the physicians, will be very useful to me as I consider my future career– aimed to be health/medicine-related.
As the Health Information Program Assistant of CTSS, I had the opportunity to look into the topic of health literacy and consider whether or not the resources I was developing aided or hindered me in reaching the community members. In addition to being able to apply the knowledge regarding health literacy, into the project for this summer, this knowledge will continue to be useful for my future and especially my career which is heading towards the health/medical field; thus, helping me to better understand, accommodate and communicate effectively with people from various backgrounds and literacy levels. Furthermore, this program brought about presentation opportunities (as well as planning and coordinating them) which were very useful in developing my verbal and written communication as well as presentation and public speaking skills. Due to the different groups being reached, in order to allow for the greatest relevance and connection with the audience, each presentation was tailored as much as possible. This was challenging in many ways, to attempt to think in the ways of the audience and to consider the backgrounds and cultures that are not familiar to my own. However, while preparing for these presentations, I was able to put this skill into practice. This process of tailoring the presentations also enabled me to continually look over the material for the resources I have developed, allowing me to give the most up to date information and be well practiced in the areas I looked into. This is still a learning process but as opportunities arise for presentations in the future, this skill will continue to be developed and improved upon.
The opportunity to work as a summer student under the Summer Job Program has been an excellent time of learning and of growth. I was able to have a new outlook on community members, how to reach out to them, how to clearly present relevant and applicable information to them. More importantly, I was able to promote health and health care services and had a chance to aid in illness prevention; all which is part of primary health care. Being able to understand the community members enabled me to understand a little more of the barriers they face in accessing help for their health and aided me to develop resources through which we strive to empower community members to take steps in taking charge of their own health. With Covid-19, I was also able to learn to adapt and adjust where things are necessary in order to provide the best services possible in the circumstances. Ultimately, this Summer Job Program has been to my benefit, I have been able to learn so many skills and acquire experience that I hope I can continue to put to good use for my future studies and career. I desire to persist in enabling and equipping the community to take charge of their own health.
Senkay Li (Health Information Program Assistant of CTSS)